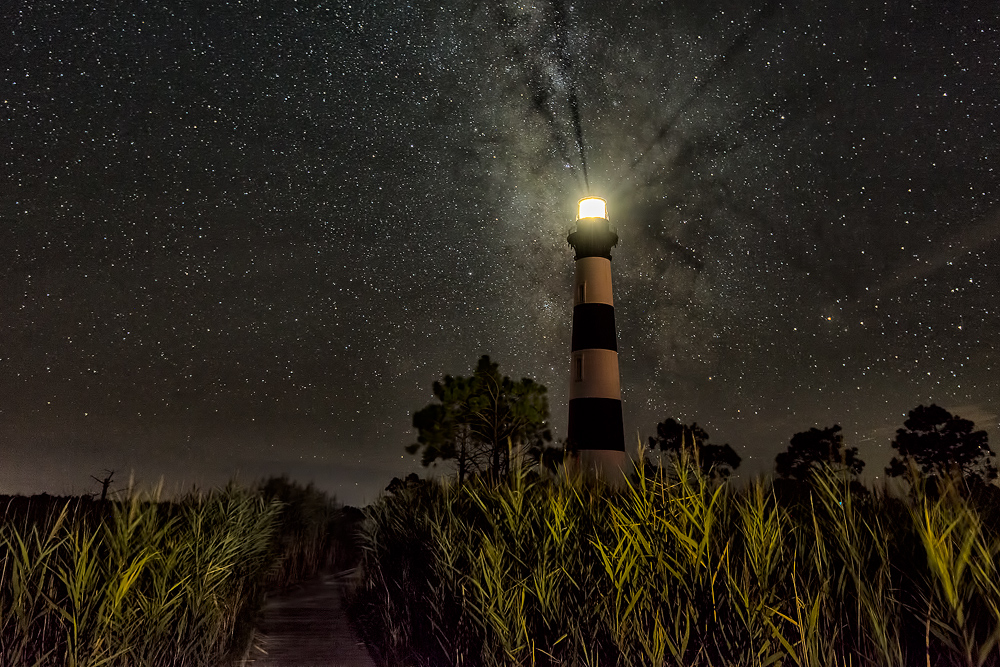 With a weekend forecast of clear skies and moonless nights, I decided to drive to the Outer Banks and photograph Bodie Island Lighthouse with a Milky Way backdrop.  So I loaded up the car and left home at 1:30 pm last Saturday. Arrived at Nags Head at 5:30 pm and, after a quick dinner, drove to the lighthouse to scout for the evening shoot. By nightfall, I had several shots planned. My favorites from the evening are shown.  The last shot of the series was a 3 1/2 hour star trail image, finishing at 4:00 am. Following a sunrise shot at Jeannette's Pier, I was on my way home, arriving 22 hours after I had left.
Images only added, for now. Within a week I will add some information on the methods used in obtaining these images.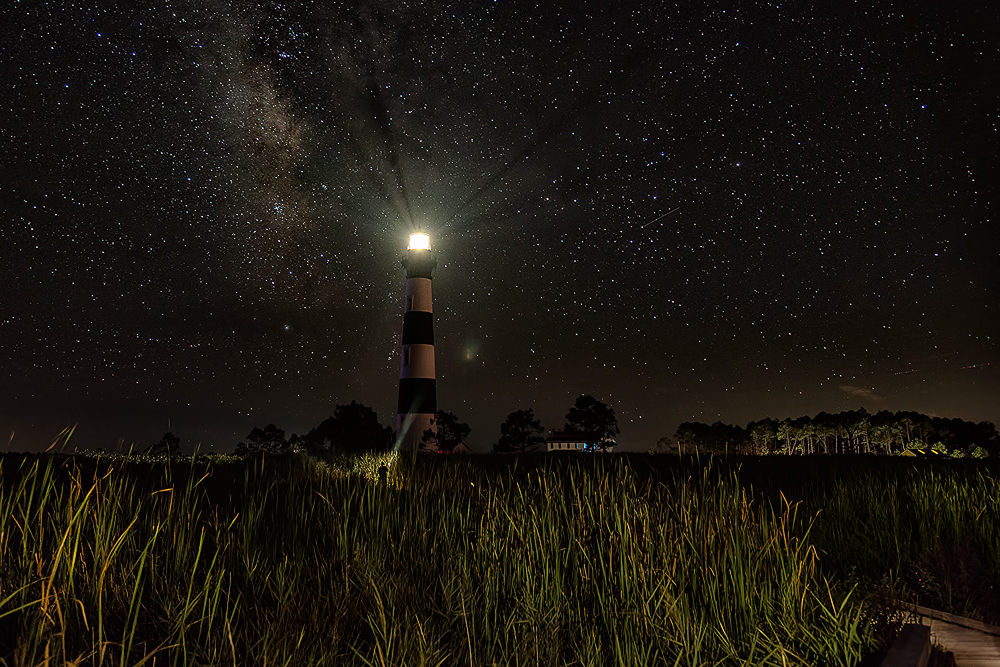 Bodie Island Lighthouse, Milky Way, Meteor and Self-Portrait.  The meteor is to the right and just about level with the top of the lighthouse, less than halfway to the edge of the frame.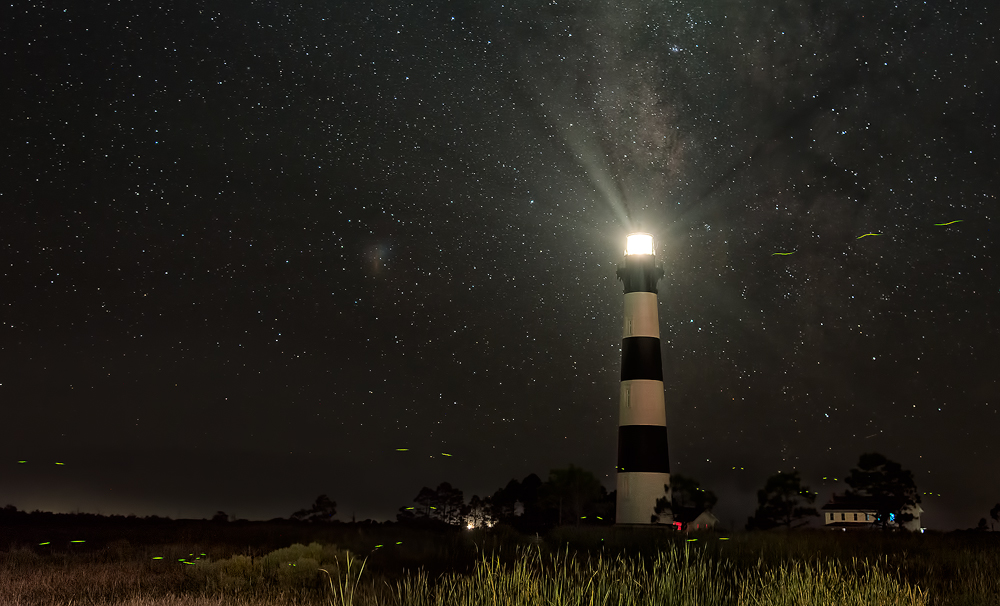 Bodie Island Lighthouse, Milky Way and Fireflies.  Most of the firefly lights blinked on twice during the 15 second exposures. Several blinked three times.